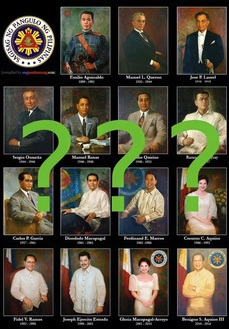 As the Philippine elections draw near, I can't help but notice the growing chatter about who can best lead the country.

There seems to be a lot of jockeying for positions especially for the top posts of the land.

Off-hand, we have a choice of leaders who seem to exhibit leadership styles that are distinct from the other.

You may ask, which style is better for the country?

Is it an autocratic leader who will rule with an iron fist?

A democratic leader who will solicit ideas and suggestions from stakeholders before acting?

An inspirational leader who will inspire and guide the people to success.

Or an intellectual technocrat who will encourage innovation and focus on the economy?

At this time, we may have these types of leaders at hand. The question is, who do we chose? My opinion is that we should chose a different type of leader.

A leader who will adapt to the situation and can change his style depending on the circumstances of the country. He must be an "adaptive" leader.

A person who can change or shift his leader style from perhaps being autocratic to being a technocrat when the times call for it. Otherwise, we will be in for a bigger problem in the long run.

For example, an autocrat who do not change, will eventually be corrupted into a merciless dictator.

An inspirational leader who will eventually fall from grace because of ineptitude and blunders.

The country should learn its lessons from the past and chose wisely indeed.

So I'm afraid that the question still remains to be answered: Who should be your Presidential leader?