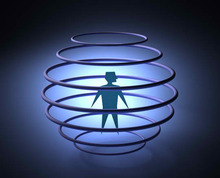 Its your annual employee performance evaluation time and you quickly want to really know who are your High Performance People.
Then, don't fall for the following
top three (3)
performance evaluation or rating traps which I learned and discovered from many successful entrepreneurs, business owners and managers who only wanted high performance employees in their teams.
1. Too Much Transparency
If your practice is to share and discuss the detailed results of your ratings to your subordinates, then most probably your ratings are all sugarcoated and inaccurate to avoid hurting their feelings.
Contrary to what HR experts believe as best practice - in the real world, transparency does not work when you rate or grade someone close to or working with you - try to imagine rating your spouse or your friend and you will understand what I mean.
The details of your ratings should be for management eyes only and should not be disclosed to subordinates to avoid fake ratings or problems with stirring the hornets' nest.
2. Lone Rater's Bias
If only one rater rates an employee, then the rating is more or less, just an opinion or anecdote. Your need a semblance of a reliable survey to validate results. Also, get an odd number of raters - at least 3 - to avoid tied results.
3. Complex performance evaluation systems
You don't need time-consuming multiple page questionnaires or costly computerized rating systems. You just need to ask the raters to answer the following three personal questions to themselves (no need to ask your employees).
Tell your raters that the individual results will not be disclosed to the ratees so they need to answer the questions honestly - with a yes, no or maybe - and provide a short explanation for their answers:
If you can afford it, will you give a salary increase or bonus pay to this person if it will come out from your own pocket?

Do you really want to work with this person again in another project?

Will you follow this person if he is leading you and your team?

Unlike the usual performance evaluation questions, the above three "direct to the point" questions are personal in nature and will invoke the real feelings and honest assessment of the rater regarding the actual performance of the employee being rated.
Your employees should be graded simply; based on the raters' answers as follows:
Three Yes = Excellent
Two Yes = Very Good
One Yes = Average
Zero Yes = Poor

Just assigned points to the above grades (say 3, 2, 1, 0 for Excellent down to Poor) and compute the average results of the answers of at least three raters and you will get a reliable performance evaluation rating of an employee.
That's all there is to do and you get honest, reliable and real-world results, without the sugar-coating, that can help you manage your people better.