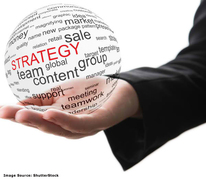 Most companies painstakingly develop their strategic plans. At the end of the year, management finds out that it's still a plan!

Failure in strategy execution is common because many executives do not have a road map or a process to execute the company's strategy.

Here's my Seven step process on how you can bridge the gap:

1. KRAs and KPIs

Review your plan and identify KRAs and specific KPIs:

Key results areas
Such as increase in sales, increase in costs, additional outlets, etc.

Key performance Indicators
Such as 20% increase, 1,000 branches, within 30 days, etc.

2. Only One Accountable Person

Identify only one accountable senior management person, not a group or a team or a department, to avoid blame tossing.

3. One Page Timeline

Ask for a one page timeline with deliverables.

4. Performance Dashboard

Design a one page performance dashboard - actual vs. target (showing KRAs, KPls and corresponding timeline) for reporting purposes.

5. Resources

Allocate resources (people, money, and time).

6. Monitor

Monitor dashboard and request for weekly if not daily, updates.

7. Evaluate Results

If your KRAs and KPls are not being met, discuss interventions with accountable person and/or consider revising strategy, if necessary.